Track 1: Science & Innovation
How to shape education for a sustainable bioeconomy?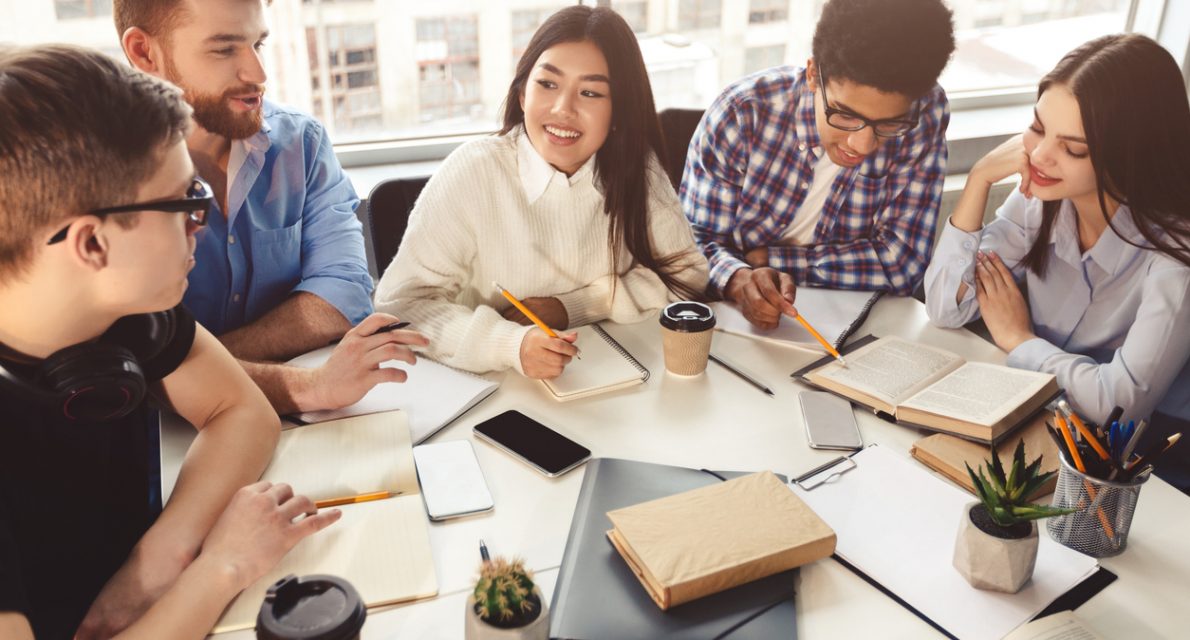 Timing: November 16, 4-6 p.m. (CET) and November 18, 8-10 a.m. (CET)
The same workshop format will be held twice, to cover all world regions.
You can download the presentations from this workshop by clicking on the links:
Subworkshop D: Interfacing Industry requirements, Megatrends and Bioeconomy Education: Top-down and bottom-up movers and drivers
Presentation 1
Presentation 2
European Bioeconomy University (EBU) and European Community of Practice for Bioeconomy Education (CoP Bio-Ed)
German Association for Synthetic Biology (GASB)
Center for Synthetic Biology of the TU Darmstadt
Swiss Coordination Committee Biotechnology (SKB)
Further collaborators:
BioEast, UNESCO, Association of European Life Science Universities (ICA), Dutch Biobased Knowledge Network, Asian Association of Agricultural Colleges and Universities (AACU), Regional Universities Forum for Capacity Building in Agriculture (RUFORUM, Africa)
The circular sustainable bioeconomy (CSB) requires interdisciplinary cooperation in the workforce to address the scientific, technical, economic and social challenges of our times. Appropriate tertiary education programmes need to combine the provision of disciplinary, inter-, and transdisciplinary cross cutting competences with the conveyance of systems thinking and creativity for new solutions. The range in education institutions at the national level have valid differences in their mission for delivering the range in workforce expertise required in the CSB. Such differences can also be identified between regions and globally and need to be considered when planning educational programs. In this workshop the different skills requirements for the future CSB experts are discussed along with educational formats to convey and combine required skills sets.
The objectives of this workshop are:
Initiation of multinational collaborations to share and promote further education, training, and capacity building approaches for the future bioeconomy.
Identify required combination of interdisciplinary and hard/soft skills in the curricula.
Identification of different geographic needs.
Identification of Life-long learning aspects with focus on different industry needs.
Elaboration of strategic recommendations for tertiary education programs that deliver graduates who can support and shape a CSB.
Expected outcomes of the Workshop:
Provision of input for a report and a policy paper which will detail the outcomes of the Workshop along the following subjects:
How should tertiary education programs be developed to educate bioeconomy graduates that meet the range in expertise required in the CSB workforce including the need for system changers, which can support the transition to a sustainable bioeconomy.
Identification of gaps in bioeconomy education offered by universities, training courses outside universities, capacity building initiatives and global communication in bioeconomy education, training & capacity building, that need to be addressed.
The pros and cons of specific discipline-focused programmes with a CSB overview versus general bioeconomy programs that impart knowledge understanding and systems thinking across the different disciplines in CSB.
Delivering life-long learning concepts to support the career pathways in the CSB
Different expectations nationally, regionally, and globally for the expertise in the CSB workforce.
Identification of strategies to better integrate CSB in educational programmes by, among others, linking teachers with practice partners in order to understand the demands on the future workforce; thereby not only raising the awareness of school pupils on CSB but also possibly influencing their career choices
The workshop will be started in a plenary session by an introduction of the workshops hosts, followed by input statements on the 6 subjects to be discussed in smaller working groups.
Then, the participants will go into 6 parallel working group sessions, which will be organised as fish bowl or other suitable discussion formats. The objective of these paralleled sessions is to identify skills sets meeting different requirements (e.g. regional, sectoral, disciplinary) in the education of CSB experts.
The participants from all 6 parallel sessions will come together in a plenary wrap-up session to collate the results on skills set requirements elaborated in the parallel sessions. The objective of the wrap-up sessions is the compilation of recommendations for the workshop report and policy paper.
All these sessions can employ interactive crowd polls using mobile technologies.
All times refer to CET. Current time:
16:00 – 16:45: Workshop plenary session
Introduction and Context (workshop chairs) (10 min)
Input statements to the below topics (3 to 5 min) with a short final hypothesis/guideline idea (30 to 35 min). Some possible questions for the different topics are listed as a basis for understanding and discussion.
16:45 – 17:45: Six parallel working group sessions
Working group sessions topics (each participant will have to choose which working group she or he wants to attend):
a. Education in Synthetic Biology – A role model for the education of next generation bioeconomy experts?
b. How should interdisciplinary education and training – in contrast to multidisciplinary education – be developed to ensure that all graduates are well prepared for their career pathways in the CSB.
c. Skills and knowledge requirements for system changer that are able to move the transition to a truly sustainable bioeconomy
d. Interfacing Industry requirements, Megatrends and Bioeconomy Education: Top-down and bottom-up movers and drivers
e. Do Current Regional or National Perspectives Shape Education for a Sustainable Circular Bioeconomy?
f. Strategies to implement CSB beyond tertiary education (including primary and secondary education) – educate and engage the educators
You find details on each working group below.
17:45 – 18:00: Wrap up session
To wrap-up the workshop, the moderators will present the elaborated recommendations subject-wise. An interactive crowd poll will be used to provide the workshop participants the opportunity to vote on the extent to which recommendation they agree or disagree or to rise additional aspects. After the workshop these recommendations will then be compiled into a workshop summary, to be presented at the plenary session of the GBS, and a publishable policy paper to be provided to all participants.
General information on the parallel working group sessions
Six parallel working group sessions (one on each topic a – f, see above) will be performed to involve the participants into the discussion and to prepare them for the elaboration of recommendations.
To ensure a broad stakeholder and international participation, the working group leader will invite representatives of different stakeholder groups (international students, university teacher, industry representatives, politicians, NGOs, International organizations and networks) and of different regions globally for structured inputs. These inputs will address the challenges of bioeconomy education with regard to the respective topic in focus. During the discussion also other, spontaneous inputs can be received through inviting workshop participants to the "centre", which in the virtual meeting means that the moderator includes the speaker with video to the sessions. The sessions are moderated by a representative (working group leader) of the overall workshop organizers and will have a dedicated rapporteur.