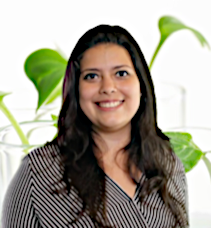 Isabella Garcia Caffaro
Isabella is a Biochemist and Microbiologist with a Master in Project Management.
She is a researcher at the Center for Studies in Biotechnology at Universidad del Valle de Guatemala (UVG) and a Technology Transfer Advisor at UVG's Technology Transfer Office. She was selected by Allbiotech as a young leader in Biotechnology, is part of the OWSD, participates in the Intersectoral Technical Commission of Biotechnology and in the Technical Committee of Agricultural Biosafety in Guatemala and is Co-founder of MayanBio, a group of young Guatemalans who seek to promote biotechnology in the regionby establishing a community based on the bioeconomy.